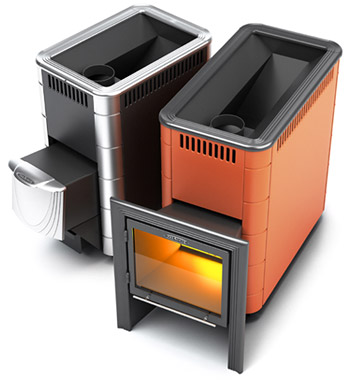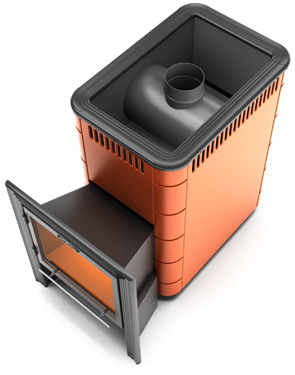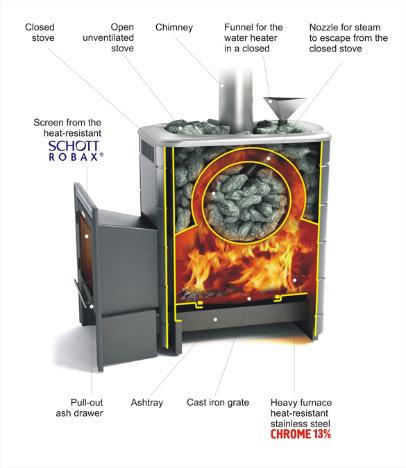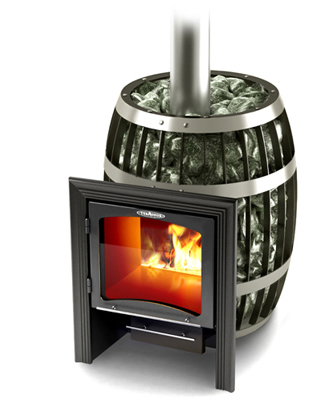 WE ARE LOOKING FOR DEALERS/IMPORT COMPANIES ALL OVER EUROPE.
ASK FOR MORE INFO, BECAUSE WE ARE WHOLESALE COMPANY, AND
THEREFOR WE NOT SHOW ALL MODELS
FOR TECHNICAL INFO, PLEASE CONTACT US AT;
thermo.bull (@)
gmail.com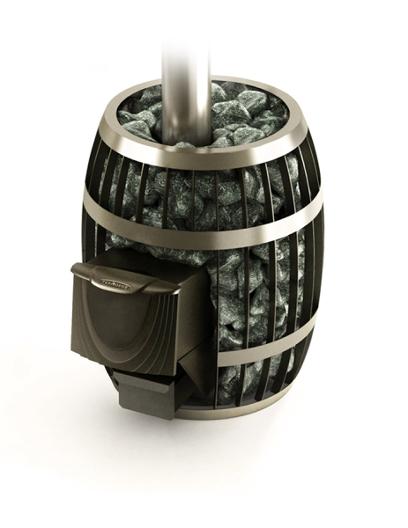 THE "CLASSIC" SAUNA STOVE

The TB sauna stove is made of heat resistant steel with a chromium content of at least 12% and a temperature of cinder forming not less than 750 ° C.

The Cast iron grate supplies air under the lower layers of the fuel, for a powerful flame.

Hot air Convection creates a powerful hot air flow, uniformly heating a steam room, and screens a hard infrared radiation from the hot walls of the firebox.

Large screen and spread out loading channel to see the fire from various angles
THE "STEAMER"
In a sauna stove, warmed by the circular flow of the flame, the stones are heated up to a temperature of 600 ° C.

Water is fed into the hot center of the stove.


New attractive design. Decorative parts are made by using modern technologies.

New design of heat exchanger to heat up the water, allow heating it directly by radiation from the flame and not through the wall of the stove.
CROSS SECTION OF THE "STEAMER" SAUNA STOVE

"VINO BARREL DE LUX"
Unique design

Large screen and spread out loading channel to see the fire from various angles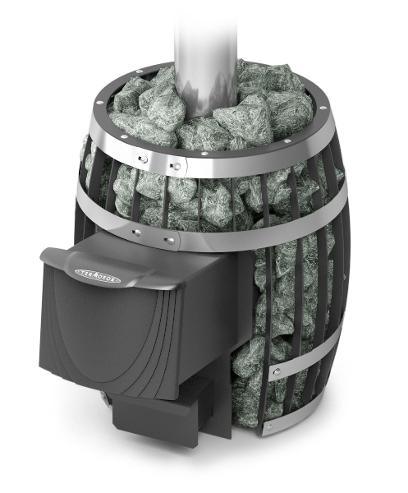 Specifications of the "VINO" Mini
Volume of the steam room (min) 4 m3
Volume of the steam room (max) 9 m3
Fuel type: Wood Recommended
Length of warranty 1 year
Volume of the firebox 26 l
Stone mass 88 kg
Mass 40,5 kg
Maximum log length 320
Dimensions (L×W×H) 740х530х610 mm
Chimney diameter 115 mm
Minimum chimney height 5 m